St John's Foundation has supported the people of Bath and the surrounding area for over 847 years. Today, we work in partnership to build communities where children can grow into happy, healthy and educated members of society, while continuing to honour our founding principle of supporting older adults to live independently.
Our annual reports show how we change lives. For good.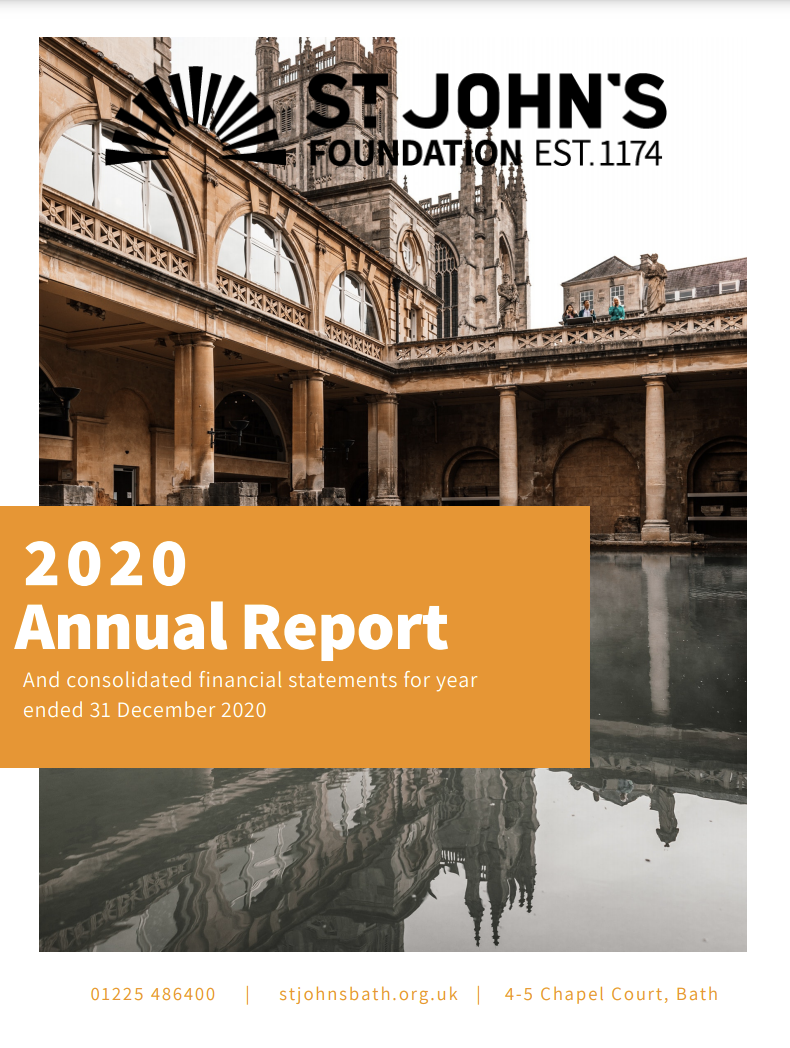 We'd like to say a big thank you to our supporters, professionals, partners, volunteers and employees for all you have done to support St John's.
Every aspect of our work is built upon our values of trust, kindness and courage, and inspired by our purpose: To change lives. For good.