"The more that you read, the more things you will know. The more that you learn, the more places you'll go." – Dr Seuss, I Can Read With My Eyes Shut!
St John's Foundation was delighted to take receipt of 400 children's books* courtesy of publisher Simon & Shuster; who generously donated the books to our partner organisation, Feeding Britain, to mark the publication of their latest book, The Invisible.
The book is based on a young girl called Isabel whose family is in poverty; she lives in difficult conditions with parents who are struggling financially. The title of the book Invisible symbolises how, in society, families living in poverty often become overlooked and are made to feel invisible. The book's overriding message is that everyone is important, regardless of the conditions they live in.  Significantly, the deprived living conditions of the book's main character, Isabel, are reflective of the lives of many of the children we work with – particularly the schools involved in St John's Primary Empowerment Programme. These schools have a combined average of 46% of disadvantaged pupils on their register and our main objective is to improve the circumstances of these children through supporting foundational reading, writing, oracy and mathematics, as well as their emotional and behavioural wellbeing.  These 400 books are set to be distributed to the schools in this Programme.
The importance of children having books to read cannot be understated and St John's has long recognised the power and influence that reading has on young children.  Reading allows, not just children, but adults, to be transported from our own world to another. The knowledge we get from reading is power and with it we can immerse ourselves in different lives, learning from those unlike us. As well as learning about new cultures, we learn new words and phrases and acquire skills and knowledge we didn't have before.
Research points to the vast benefits of reading from birth onward. In addition to advancing brain development, language skills, and vocabulary, it also can build listening and memory skills. Multiple studies have highlighted that early language exposure increases reading proficiency in later life. Reading needs to be a key part of children's everyday lives which is why this donation from Simon & Schuster will mean so much, to so many.
However, we are not just focusing on the development of primary school pupils; we have just signed a two-year contract with Bath and North East Somerset Council and Virgin Care to support our Early Years Programme. The aim of this being to support the vocabulary development of children, aged two to four, who have not yet developed as far as their fellow peers due to their social backgrounds and physical and mental health needs. Through the programme, we hope to improve these vital skills before they start school and start to narrow the educational attainment gap in BaNES.
Reading with children helps them to develop a love of reading for life and we hope these books can go towards building this special relationship. Although The Invisible is a children's book, it's a stark reminder to us all that we need to care for those currently being overlooked in our society and stand in solidarity with those in-need.
* The books are : Izzy Gizmo and the Invention Convention, Marcel's Parcels, Dave The Lonely Monster, Paper Planes, The Adventures of Harry Stevenson, Pencil Dog, Sophie Johnson: Detective Genius, How to Nab A Rabbit, Terribly Friendly Fox, Birdy and Bou, Sophie Johnson: Unicorn Expert, Alan The Bear Party Time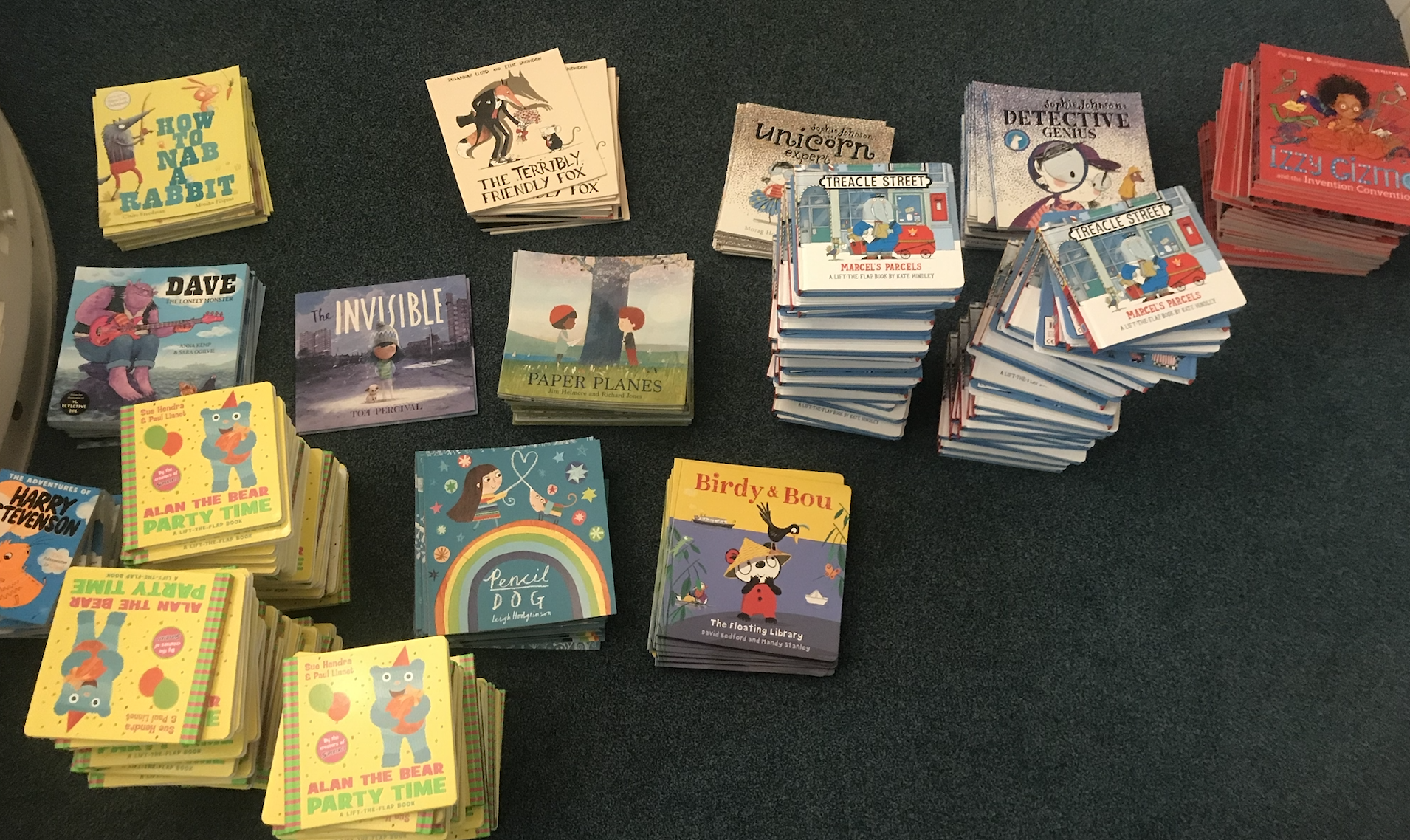 Some seven months have now passed since the Coronavirus first appeared, causing all our lives to change irrevocably.  Often, we are all so busy adapting to our 'new normal' that we don't always have the time to reflect on the great work going on around us.  So, the Comms Team thought a Q & A with our Exec Team was in order to shine a light on the breadth of essential work that has continued to be delivered throughout this period.
How has life within St John's changed since lockdown began?
In some ways, life hasn't changed too much for us during lockdown and this is mostly on account of our brilliant colleagues who have worked tirelessly to support one another and our beneficiaries. Thanks to their strength and tenacity, we've been able to continue our work, albeit remotely, without any adverse impact on the services we deliver. So, while a lot of change has taken place behind the scenes, our 'Team St John' culture remains intact.
While delivery of our services has not been impacted, St John's, as an organisation, has not been left untouched by the impact of Covid-19.  Although we are very fortunate to have a strong economic foundation, we have still taken a big knock to our funding sources due to the impact of lockdown on our commercial estate, reducing the rent that we receive and the value of our properties.
We have also had to take a number of restrictive measures within our almshouses to protect our Independent Living Service and residents, which probably weren't too popular but ensured their continued safety. Similarly, we had to halt all face to face community outreach activities and moved classes online – a first for us!  With regard to the wider community, we also expanded the application criteria for our funding programme to benefit even more people.
While we seem, so far, to have been able to weather the Covid storm, we will certainly take a while to fully recover from the knock-on effects of lockdown.
How has the pandemic impacted the people of Bath and North East Somerset?
Within the working adult community, we are seeing the emergence of the 'new vulnerable' – people who, just four months ago, were fully employed and living a happy family life, but today, are facing redundancy and crushing debt. It is distressing to see, and we are doing everything we can to support those affected. For example, we recently teamed up with Wessex Water to fund two new roles at the  Citizens Advice BaNES (CAB) , which will specifically help families manage their debt and access benefit support. This is the first time this service has been offered in BaNES, and the hope is that CAB will be able to catch people before they fall and prevent them from spiralling into a more desperate situation.
Children and young people have also suffered a great deal.  Bath College shared the shocking fact that employment opportunities for young people are rapidly declining, with apprenticeships alone falling by around 60%. This downturn is expected to continue for at least two or three years. In addition, the school attainment gap is expected to have widened significantly as a result of school closures earlier in the year, and it is the vulnerable and disadvantaged children who have suffered the most.
Sadly, it seems the support we offer through our Foundation Fund, specifically the Crisis Programme, is needed now more than ever.
Why is partnership working key to overcoming the challenges created by lockdown?
 The pandemic has touched every organisation in Bath and North East Somerset, including charitable/not for profit organisations who have lost vital funding streams and staff, either temporarily or for the long-term.  Although we're facing a great deal of uncertainty, this crisis has given us an opportunity to share learning, expertise and resource across all sectors. It's going to be a learning curve, but everyone we have spoken to over the last few months is willing to get involved and help in any way they can. We've seen the evidence all around us of how possible it is to change our community for the better, simply by working together:
The Compassionate Community Hub, which is run by Virgin Care, BaNES 3S and BaNES Council, is a wonderfully inspiring  example of collaborative working that has come about as a direct result of lockdown. The Hub came together in a matter of days and demonstrates just what can be achieved when organisations work in partnership.
St John's is also part of the Economic Recovery and Renewal Partnership, an initiative that has brought together business, education and council leaders to support recovery from the pandemic and help shape a new economic vision for BaNES. The Partnership is already beginning to set out some really positive and exciting goals, including decreasing our region's dependence on tourism; making BaNES more attractive to businesses; up-skilling young people; embedding environmental sustainability and, most importantly, removing the inequality that exists in our region.
What does this new future hold for St John's?
Our overwhelming conclusion is that we must hold steady and remain true to our ambition, namely to build a community where every child from birth to 12 years is supported to grow into a healthy, happy and educated member of the community.
To ensure we can deliver targeted and focussed support through the programmes within our Foundation Fund, we are working closely with education and children's services leaders from across Bath and North East Somerset. We recently held a meeting with 20 members of the local education community to better understand the challenges facing schools as a result of Covid-19. We heard how mental health support is increasingly in demand, along with more resource to support with basic reading, writing and numeracy, particularly for vulnerable children.
Although we are deeply concerned by the devastating and widespread impact the pandemic is having on our community, St John's alone cannot be everything to everyone or attempt to fix every social issue in BaNES. Rather, we will seek to work in partnership with the many remarkable charities already active in our region, to build on what they are already doing, while continuing to offer our funding support to all who need it.
For several years now, St John's has been providing a tailored care service, enabling our residents to live independently in their alms-apartments, while being able to enjoy the benefits of our two vibrant communities at our City Centre and Combe Park sites.
As we now prepare for the easing of lockdown, our Events and Marketing Manager, Rebecca Fox, caught up with Lynn Toman (Head of Care and Community Services) and Cindy-Ann Durant (Team Leader) to find out  the impact of lockdown at its height has had on  our residents and our  Care Team at St John's, together with what the future might look like for our Independent Living Service.
How has the Independent Living Service (ILS) changed since lockdown began?
Thanks to our training about what to do in an emergency, we were very prepared when the pandemic hit and  quickly  able to implement our infection control policy and adapt our service to meet UK Government guidelines. On the other hand, despite a fairly seamless transition to 'the new normal', there have been a few noticeable changes to life at St John's, both for our Independent Living team and our residents.
Pre-Covid, our ILAs would think nothing of helping a resident with little, every- day tasks such as getting the tv to work, sorting out BT or putting the shopping away. But, today, we have to carefully consider every request, no matter how small in case it goes against the guidelines and advice. Our ILAs find this incredibly difficult as they are hard-wired to help! The feedback from our residents has been exceptional in relation to how they have been supported through the lockdown so the team are practicing a solution focussed approach.
For our residents, day-to-day life at St John's has also been operating at a slightly different pace: Our lovely communal spaces had to be closed, visitor access was denied , activities halted, and residents were unable to visit each other in their homes. That time was very hard for us as we could see how frustrating and difficult it was for many of residents to adhere to – not to mention our staff who have always been proud of promoting and enabling independent living at St John's.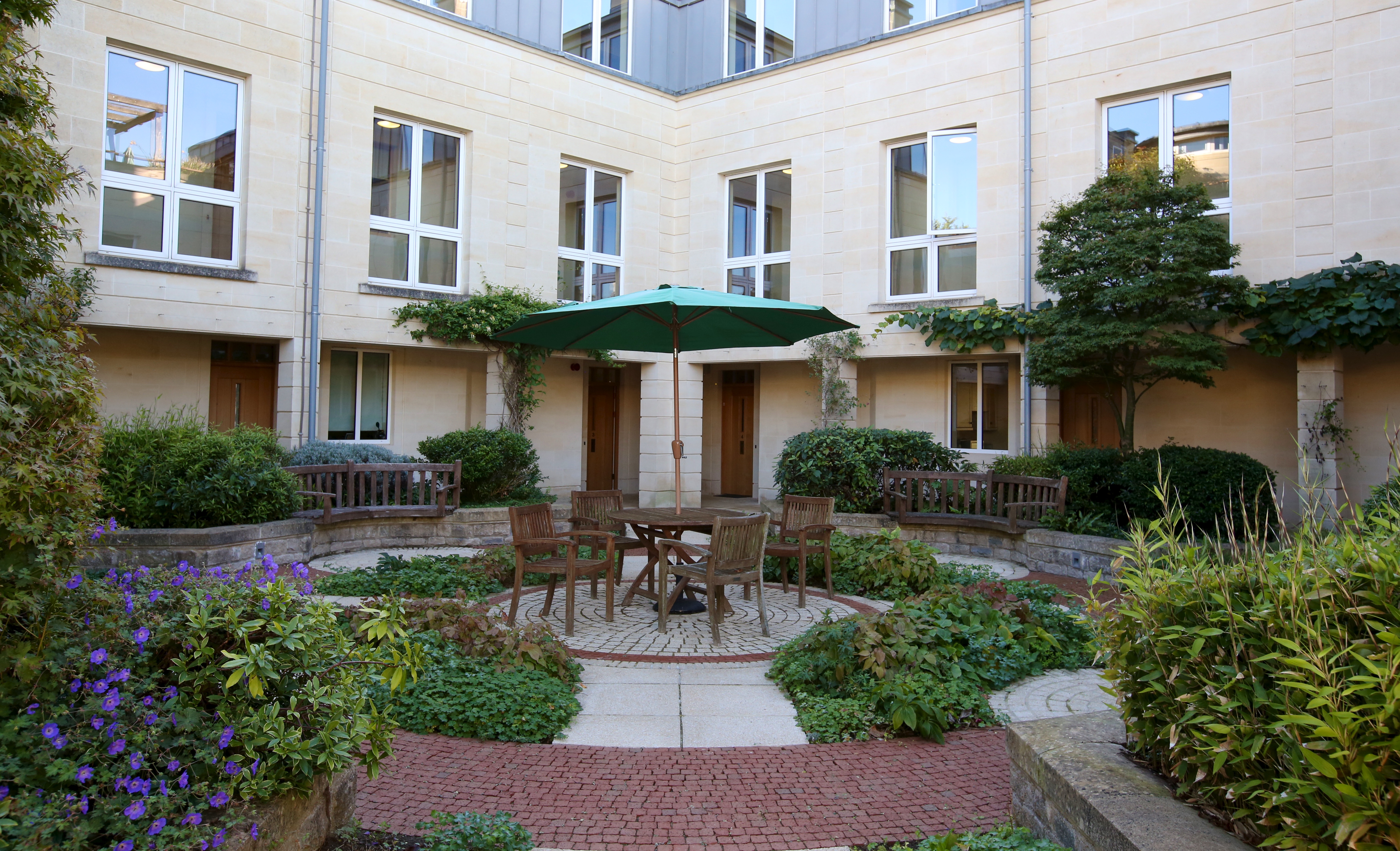 What additional support has St John's offered residents during lockdown?
To reduce the detrimental impacts of lockdown, we quickly created new support services so that every resident felt properly supported in obtaining vital items such as food and medication. Our befriending and shopping services started immediately, with the wider St John's staff volunteering their time to make regular phone calls to residents and/or shop for them each week. Both services were fully utilised, and the feedback from residents throughout has been wonderful.
Fairly early on in lockdown, our chaplain, Reverend, Jacky Wise, introduced socially distant outdoor chapel services, conducting services at our City Centre site before heading up to Combe Park to give a service in the gardens there. We videoed some of these lovely occasions and you can watch them here. Jacky has also been calling residents every week to ensure those that wish to, can stay connected with our Chaplaincy, despite not being able to visit the actual chapel.
As we continue to explore how best to resume our programme of resident activities, our ILA team are supporting City Centre and Combe Park resident representatives to run their own socially- distant activities. For example, Combe Park residents recently enjoyed a quiz night, which is now set to become bi-monthly occurrence even after lockdown eases and our residents within the city centre having been organising and running daily quizzes as a means of getting together.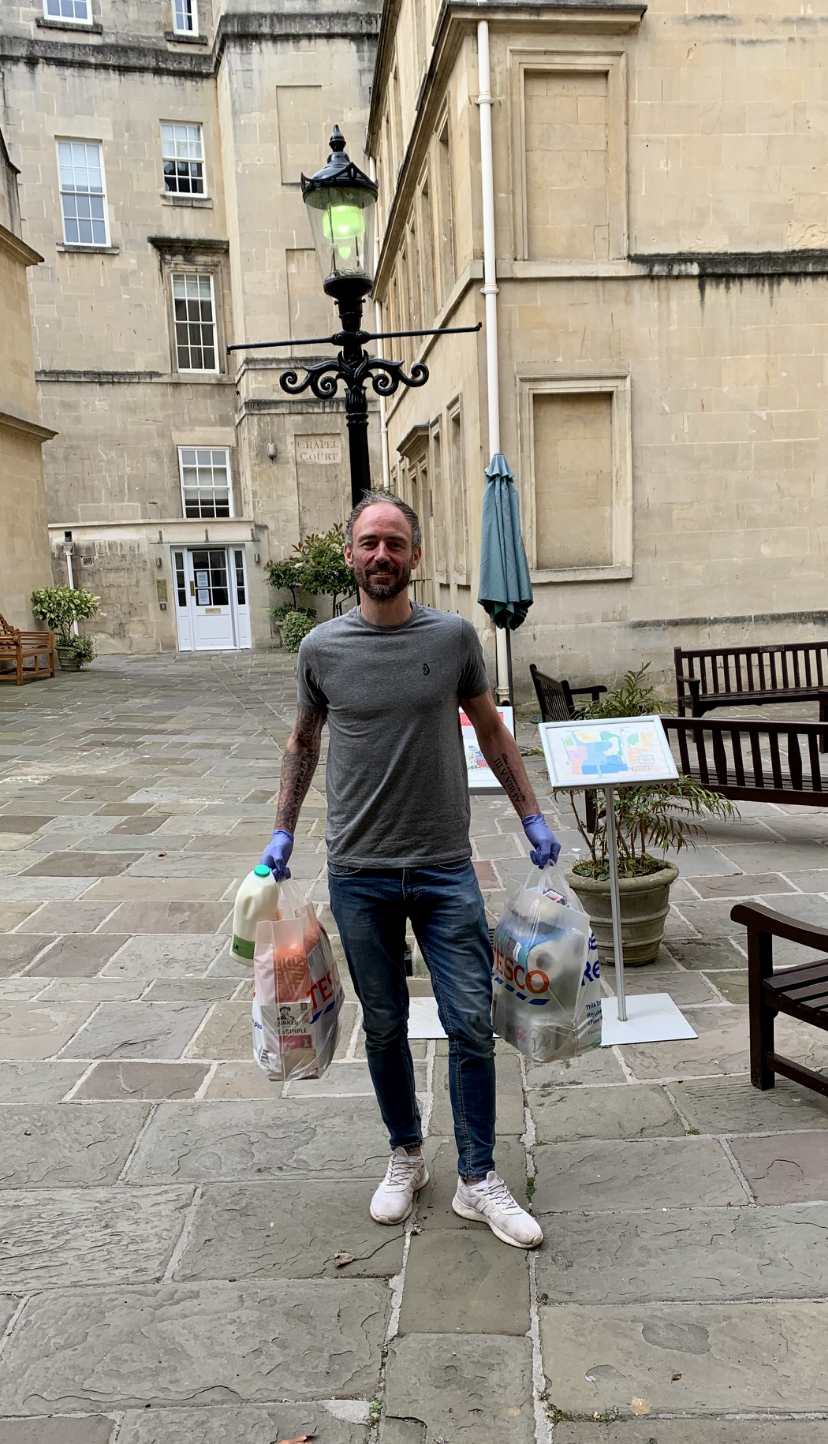 How do you support the Independent Living Assistant team?
We are very conscious that the longer lockdown goes on, the greater the toll it takes on our staff. Each member of the team is working day and night to support and protect our residents, and they are doing so while adhering to very strict policies, such as wearing PPE all day, and coping with the impact that lockdown is having on their personal lives. We are therefore monitoring our team's health and wellbeing very closely and providing additional support wherever we can. For example, we have all been working together to support one another, from encouraging team members to take respite when they need it, making calls to our team at weekends (to check on their mental health and wellbeing, as well as being flexible about swapping shifts if a member of the team has a difficult day and needs to go home. We do appreciate that while we are united by a shared reality, we are all experiencing this situation very differently.
We often refer to the St John's team as a family, and for us, that familial support has really come to the fore during this crisis.
What does the future of ILS look like?
Our residents have proved to be incredibly resilient during this testing time and we have been so proud to see how they have come together as a community, despite being isolated. That being said, we recognise that even as lockdown eases, new challenges will arise and the risks to our most vulnerable and shielding residents remain.
In preparation for the next phase, we are therefore focussing on helping our residents to improve their mental health and wellbeing which may well have been diminished during the three and a half months of lockdown.  We are working with our Community Outreach Team to see how we can start bringing some elements of its activity programme back into our almshouses – even virtually.  Throughout, we have been working with partner organisations, such as the wider church and the Compassionate Community, and we will explore, going forward, how we can utilise these partnerships to widen the range of support on offer to our residents.   We must give a 'shout out' to the staff at The Lansdown Cricket Club, adjacent to Combe Park , who have been providing residents and staff to meals since the start of the lockdown.
Needless to say, we are really looking forward to the easing of lockdown from July 4 and the new freedoms this will bring as we know how hard it has been for our residents to have had to isolate themselves for such a long time.  Top of the list of things that our residents are looking forward to, is the return of the hairdresser – which is what most of us are hankering after too! Of course, even as they start to go out and enjoy being re-united with friends and family, we will remain ever vigilant and be prepared to respond appropriately should the level of risk change.
Prior to the nationwide lockdown, our Community Outreach Programme was busy delivering a varied weekly timetable of activities for the over 55s across Bath and North East Somerset.
The carefully curated programme, designed to improve attendees' wellbeing and help them feel less isolated, supports  over 800 people each year, and (pre Covid) operated from four hubs across the region. However, since March, our hubs have been closed and our Community Outreach Team have had to work quickly to transform the way they work.
Following the launch of its new online programme of events,  At Home with St John's, delivered via Zoom, our Events & Marketing Manager, Rebecca Fox, interviewed the team to find out how lockdown has changed the service and, more importantly,  is shaping its future.
How have you been supporting our service users during lockdown?
Due to Covid-19, we obviously had to press pause on our activities programme, and we have really missed connecting with our regular attendees, tutors and partner organisations. We know many of them are missing us too, which is why we have been exploring how we could take our programme into the digital world – until such time as it's safe to re-open our hubs.
We first began thinking around the restrictions, with the creation of our Activities Remotely guide – a weekly newsletter comprising a range of ideas and tips for keeping active, creative and healthy at home. It was really well received, and one issue was viewed over 1,000 times!  Of course, this guide is by no means a replacement for our hubs, as every class gives our attendees the opportunity to develop meaningful friendships, share their skills and learn from an experienced tutor.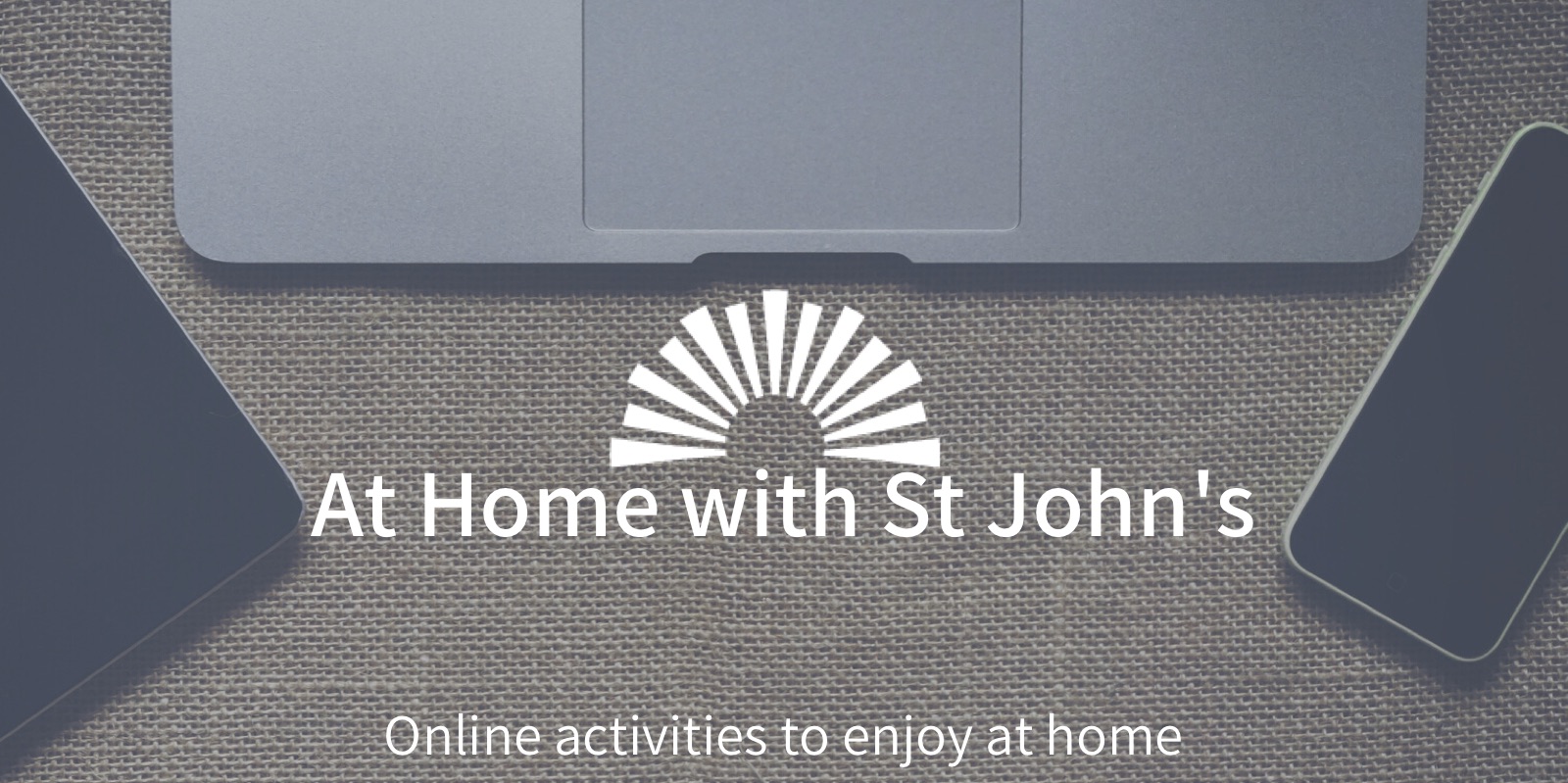 Following the success of Activities Remotely, we worked with our dedicated tutors to develop a programme that we could offer online and live.  And, on Monday 22nd June, we launched  At Home with St John's – a new weekly programme of zoom classes, with activities at 10am and 2pm every day.  We're hoping to add many more classes as we go forward.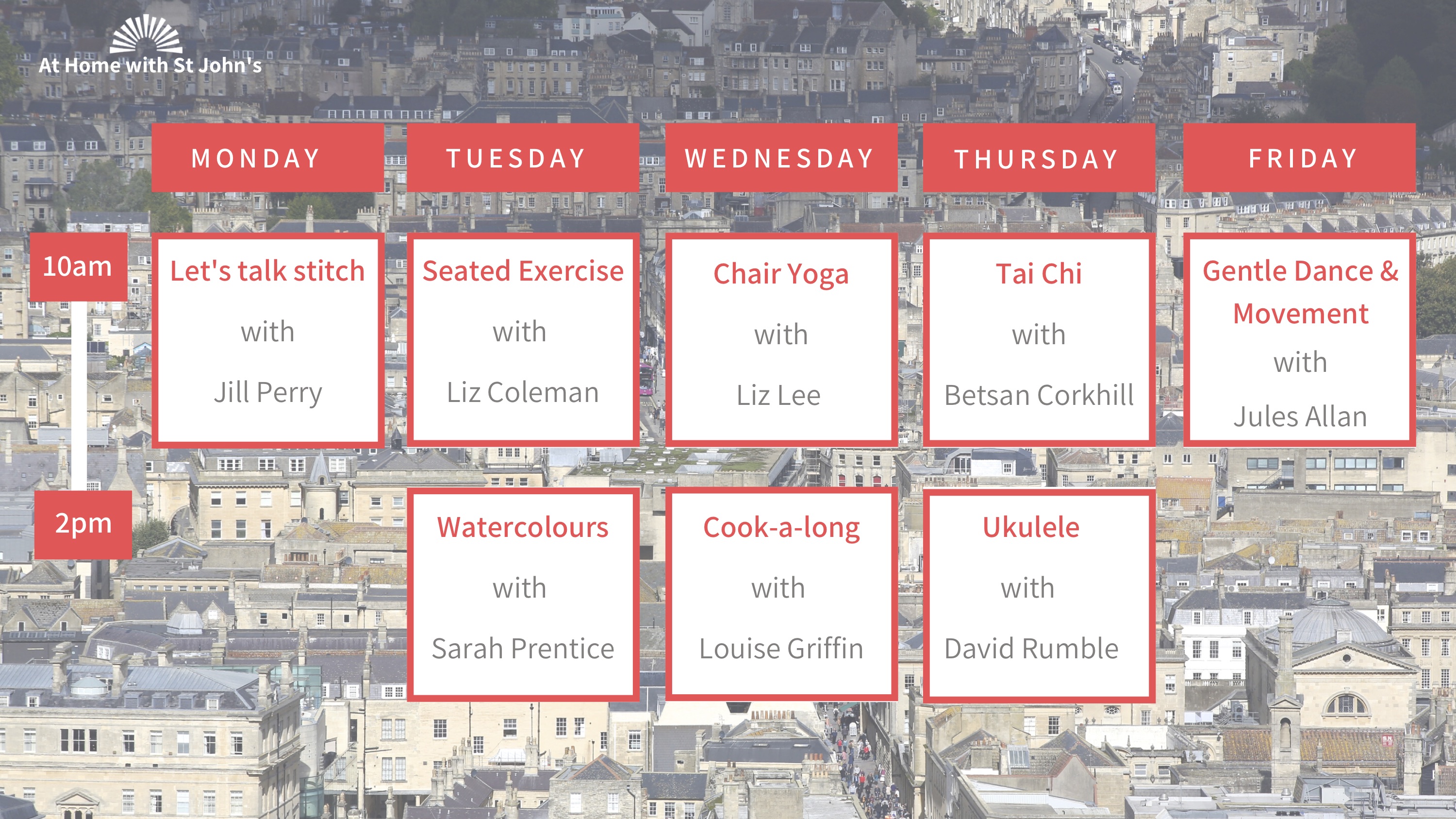 To celebrate the launch, we are offering classes free of charge until Friday 26th June. Some of the classes are almost fully booked, so for anyone looking to join us, we recommend heading over to our website as soon as possible.
From next week, our classes will cost £3.50 each, and booking is now open! To ensure the health and safety of our attendees, we have had to limit numbers in each class, so we do recommend booking in advance.
How have you been supporting St John's residents?
As with our hubs, we had to halt the activities we usually provide at our city centre and Combe Park almshouses. However, we have been busy helping to launch and coordinate St John's 'lockdown support service', which has been really rewarding and given us the opportunity to stay connected with our residents.
Ricky, Community Outreach Manager at St John's, leads our befriending service – whereby St John's staff make regular calls to our residents to ensure they never feel isolated during lockdown. We have made hundreds of calls so far, and the feedback has been wonderful.  Sam is responsible for the Activities Remotely Guide, which goes out every two weeks, and Jayne is organising our team of volunteer staff from the wider St John's workforce, who go out daily to shop for our residents.
What challenges are our service users facing?
 We know that life in lockdown can be really challenging, both in terms of physical and mental health and, so, over the last few months we have sent regular emails and made calls to as many of our attendees as possible. During each email and/or call, we have been signposting people to organisations which can offer support and help during this period of isolation.  However, it appears this help is not really necessary as our community of attendees is actually thriving!  Prior to Covid, many of our attendees became firm friends and forged strong relationships through attending our classes. These same relationships have proved vital lifelines during lockdown, and as a result, our offers of support have been met with thanks but politely declined!
We have also heard that some of the groups have actually got together to run their own classes via zoom, and it has been incredibly heart-warming to hear they are keen to continue their learning and enjoy the benefits of group sessions.
What does the future hold for Community Outreach?
Although it may be some time before we can resume classes at our hubs, we are continuing to keep a close dialogue with our partners, so that when the time comes, we can get our programme back up and running as quickly possible.
In the meantime, we will continue to develop At Home with St John's – not only because we recognise some people may not be comfortable travelling to our hubs even once lockdown eases, but also because there are other individuals who have previously been unable to attend our activities -for example due to transport or health issues. By going online, we can now reach even more people across our region and extend our work to reduce isolation.  Our hope is to continue offering our digital programme, even when our hubs spring back into life.
To find out more about At Home with St John's please visit our Community Outreach page here: https://stjohnsbath.org.uk/what-we-do/activities/
Over the last two months, our Funding Support team has been working around the clock to set up an emergency response to the Covid-19 crisis and adapting our Funding Programme, so we can continue to provide vital support to individuals and organisations across Bath and North East Somerset.
With so much work being done behind the scenes, Rebecca Fox, Marketing & Events Manager at St John's, set up a Zoom call (because that's the new normal these days!) with Sam Gillett, Head of Delivery & Impact, and John Thornfield, our Funding Manager, to find out exactly what life is like both for our Funding team and also for the individuals, families and organisations we support.
How has the funding landscape changed since lockdown began?
We are seeing general funding opportunities reduce hugely, which is a major concern for the third sector, and has created a very uncertain future for many charities. However, at the same time, new funds are emerging to specifically support individuals and organisations during this crisis.
For example, when lockdown began, new Covid-19 emergency funds sprung up across the country. Martin Lewis (Money Saving Expert) created a £1m Coronavirus Fund, which has grown to a pot of nearly £3m, and supports small organisations focussed on Covid-19 poverty relief work. It received £50m in ask within just 1 month! Here in the South West of England, the Quartet Community Foundation has been a really valuable source of funding – their Covid-19 Fund has received £1m in donations (to date) and has awarded £600,000 since the fund launched.
Due to the impact Covid-19 has had on individuals and the organisations working to support them, we are also seeing more collaboration across the public, private and third sectors, and some really exciting innovative working practices. It is encouraging to see how quickly barriers to collaborative working can be broken down, and we hope that this trend continues after this crisis has finally passed.
What changes have you made to the Funding Support Programme to better support our community?
We have made a number of significant changes to our Funding Support Programme to ensure St John's can provide Covid-19 emergency support to individuals and organisations. From what we are seeing through our work in Bath and the surrounding area, we know this has been the right thing to do.
For instance, we have reviewed our Crisis Fund criteria to enable more people to access the support they need during this crisis. Demand for Individual Funding remains high, as individuals and families continue to experience significant hardship, but new trends have emerged, such as an increased demand for laptops so families can access home learning materials.
In addition to the changes made to our Crisis Fund, we have funded a number of organisations, including BaNES 3SG, FareShare South West, Julian House and Southside in order to extend some areas of their work, particularly where it is most valuable for individuals experiencing crisis due to Covid-19. We have also agreed to repurpose funds previously awarded to local organisations. In our view, we have a responsibility to be flexible, because while we may have initially funded specific projects, we are also a supporter of the organisations themselves.
Why is partnership working so important during this crisis?
For us, there are two key reasons why partnership working is so important, now and in the future. Firstly, we must reduce duplication where possible. There are lots of people scrambling to help out, set up new projects or fund particular work, but they may not realise what they are looking to deliver is already safely in the hands of another organisation.
In BaNES we are seeing tremendous collaboration between emergency food providers, many schools, charities and local authority teams are providing food parcels to those in need. They have all come together to make sure that they know which families are being supported by each other, making duplication very rare.
The second key driver for partnership working is to identify gaps in support. With the majority of general funding (i.e. non-Covid-19 related) put on hold, many key services are either running a reduced service or not operating at all. By maintaining strong lines of communication across our network, we can identify what is missing, and hopefully work together to fill the gaps. St John's works closely with BaNES Council, Virgin Care and other funders to ensure we build the 'big picture' and make a meaningful difference with our funding support.
What is the St John's funding team doing to prepare for the next stage of lockdown?
Firstly, one of the most important steps we can take in preparing for the next stage of lockdown is to work with our partners and keep the lines of communication open at all times. It is critical we learn from one another and continue to build a clear picture of the challenges facing people and organisations across our region.
For example, we understand from working with referrers, one of the biggest issues for people right now is that they cannot access the agencies they would normally go to for help. So, in response, we are preparing for an increase in applications to our individual funding programme when the next stage of lockdown begins.
Secondly, through our work on the Foundation Fund (a new fund that will work to build a community where every child under 12 is supported to grow into a happy, healthy, educated member of our community), we have been, and will continue to work closely with BaNES Council, Multi-Academy Trusts, schools and food providers to understand the pressures schools and pupils are under, and how we can support in the best way possible.
One of the greatest challenges is there are countless children unable to access their learning materials or 'attend' school during lockdown. The anticipated impact of this is shocking. The Education Endowment Foundation has reported that:
"Over the past decade, the attainment gap between disadvantaged pupils and their classmates at the end of primary school has narrowed, reflecting the hard work of teachers and senior leaders across the country. Our initial analysis, based on what we know about the impact of summer learning loss on disadvantaged pupils, is that this progress will be at the very least reversed by the combination of economic hardship and school closures caused by Covid-19."
St John's Foundation Fund is geared towards supporting children so that we may significantly reduce the attainment gap in BaNES by 2029; so, this is something we are monitoring very closely.
Final thoughts…
We do not know the true impact of this crisis yet, but we do know there is a renewed sense of community in Bath and North East Somerset. This must continue. People will be struggling, in more ways than we know, and the local organisations supporting them are facing a very different future. St John's is committed to the people of Bath and the surrounding area, and we encourage our community to offer their support where they can both now and in the months to come.
How you can support your local community:
Support your local charities
It is a difficult time for many local charities, and the future holds further uncertainty. To help your preferred local charity continue their vital work in Bath and North East Somerset, please get in touch with their teams to find out how you can support them.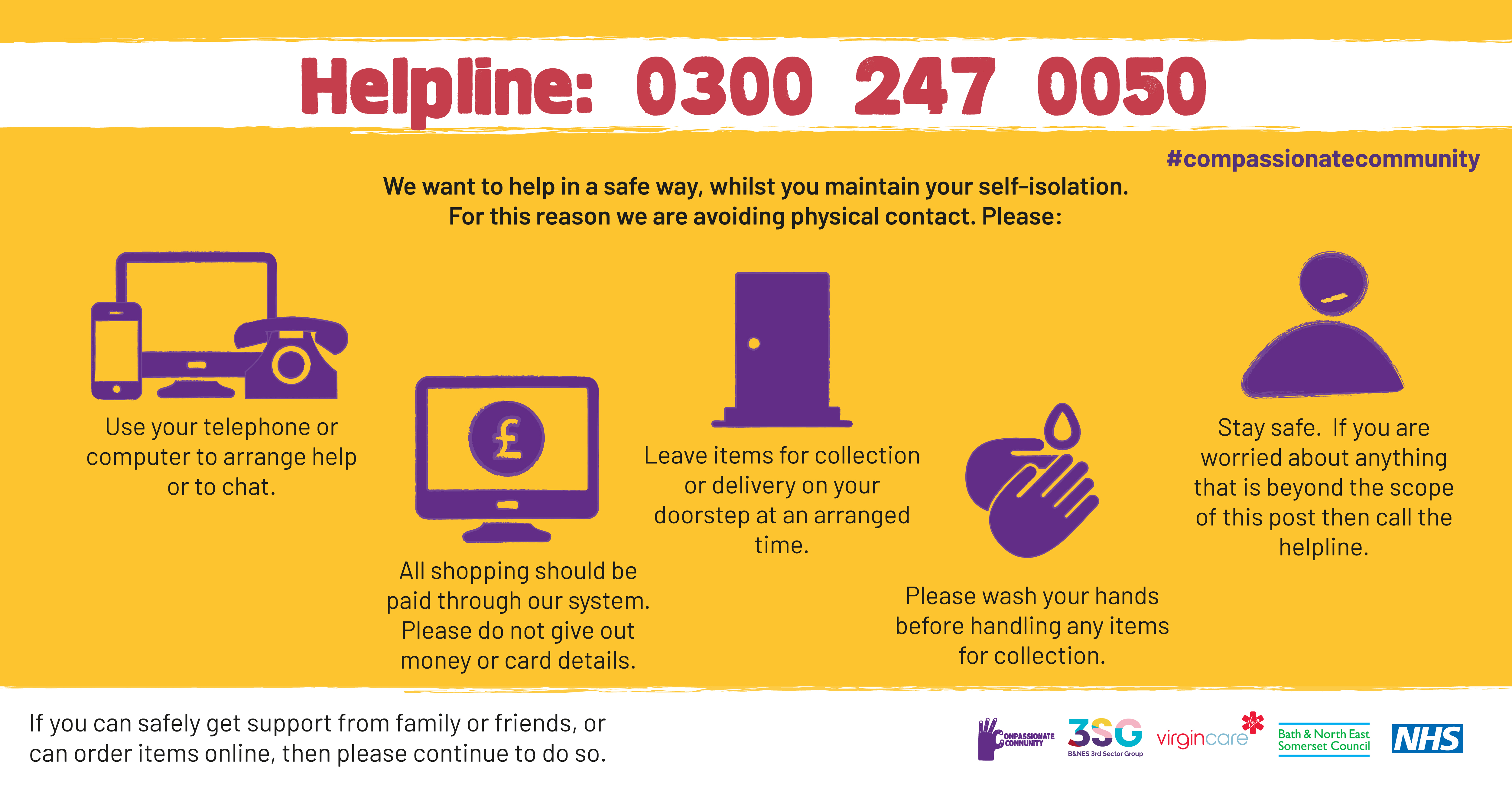 Virgin Care and 3SG have come together alongside BaNES Council and the CCG to offer an advice and support hub for those who are self-isolating, shielding or simply in need of help.
If you would like to offer your support please visit https://www.3sg.org.uk/pages/compassionate-community-covid-19
Be part of the conversation – follow St John's on social media @stjohns1174