Following the launch of our new Holiday Food Grants Programme in June, we are pleased to confirm St John's, together with Feeding Britain, have distributed over £30,000 in funding to twelve local organisations, which are tackling food poverty in Bath & North East Somerset during the Summer Holidays and in the future.
These tough times have created a fantastic amount of collaboration between the local authority, charities and schools, and this is evidenced by the response to this funding programme.

This summer holiday will see the most vulnerable families in BaNES having access to food, through a large variety of programmes, a number of which are offering face-to-face activities and advice where possible due to Covid.

We very much look forward to hearing how all the programmes have run and will share information on this in the Autumn.
Sam Gillett – Head of Delivery and Impact – St John's Foundation
Each of the grants will support the provision of free healthy meals, physical activities and vital wrap-around support for vulnerable children and their families. This funding comes at a critical time, as many families, as well as the organisations working to support them, are struggling due to the impact of lockdown.
Many of the people we support through the Twerton and Whiteway Network have been hit very hard by lockdown – some have had their wages significantly reduced or lost their jobs, while others are isolated with minimal support. The funding from St John's and Feeding Britain will enable us to support those most in need, and ensure they not only benefit from nutritious meals and physical activity, but also the support available in their community.
Tracey Pike – Twerton and Whiteway Connect
To discover how each project will be making an impact over the Summer Holidays in and the future, please see the grant recipient list below. We would like to take this opportunity to thank both Feeding Britain and Bath & North East Somerset Council for their contribution to the programme.
Projects awarded funding through Holiday Food Grants Programme
Bath Rugby Foundation – Summer Break Out
A partnership of multiple local agencies led by Bath Rugby Foundation delivering a programme of summer camps targeted at children and young people impacted by the Covid-19 lockdown. Camps will be delivered in Bath, Keynsham and Radstock, delivering healthy food, sport and social activities and expert advice around personal finance, career development and accessing local support networks.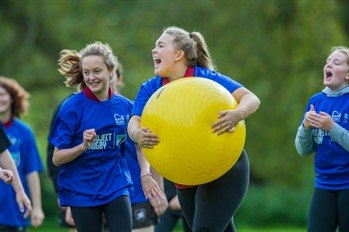 Brightstart Children's Centres – Brightstart Food Clubs
Brightstart Children's Centres currently deliver around 100 emergency food parcel every week to families in need. The longer-term goal of the project is to move to three food clubs running from Keynsham Brightstart Children Centre, St Martins Brightstart Children Centre and Radstock Brightstart Children Centre. Funding will enable Bright Start to improve their infrastructure in order to expand the project sustainably whilst maintain high-quality provision to their beneficiaries.
Community at 67 – Keynsham South Takeaway Project
Proving sandwiches and cooked meals to vulnerable families in Keynsham. The project will enable Community at 67 to work more closely with other local services, including the Children's Centre, Southside Family Project, the B&NES Compassionate Community Network and Castle Primary School.
Curo – Rainbow Summer Family Meals project at Dartmouth Avenue
Healthy food and positive activities for families at Curo's temporary accommodation facility in Bath as well as for families in six dispersed flats across the Twerton area. Funding will also enable Curo to purchase a fridge freezer for storing food safely at Dartmouth Avenue.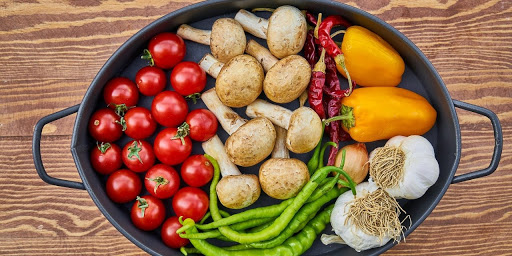 First Steps, Free healthy meals for young children from low income families
This project will provide a free, nutritionally balanced midday meal to pre-school children of families who would, in future, qualify for free school meals. This project was considered to be particularly valuable as the statutory free school meals scheme does not apply to pre-school children.
Mercy in Action – Action Pantry Holiday Club
The Action Pantry is a frontline community project partnering with FareShare South West to provide families with children and young dependents with essential food, drink and hygiene products. The wider project is funded by St John's on a multi-year basis and is heavily over-subscribed. Funding will enable to project to expand its provision through the summer holiday period.
Oasis Hub Bath – Food Parcel Project Extension
Oasis Hub's 'Make Lunch' project, which provides healthy food to primary school-aged children and their families, has been unable to run as normal due to Covid-19. Although the project has adapted to deliver food packages to beneficiaries, funding is required to extend the project into August to meet demand. The charity will be launching a new food pantry project in September, so this funding will enable them to seamlessly continue their existing provision until then.
Oldfield School – Oldfield School Food Box Project
Funding for the delivery of food boxes to vulnerable families whose children attend Oldfield School. The focus will be on supporting families whose children do not qualify for free school meals but are nonetheless struggling as a result of the economic impact of Covid-19. This project will be delivered in partnership with the local Food Bank.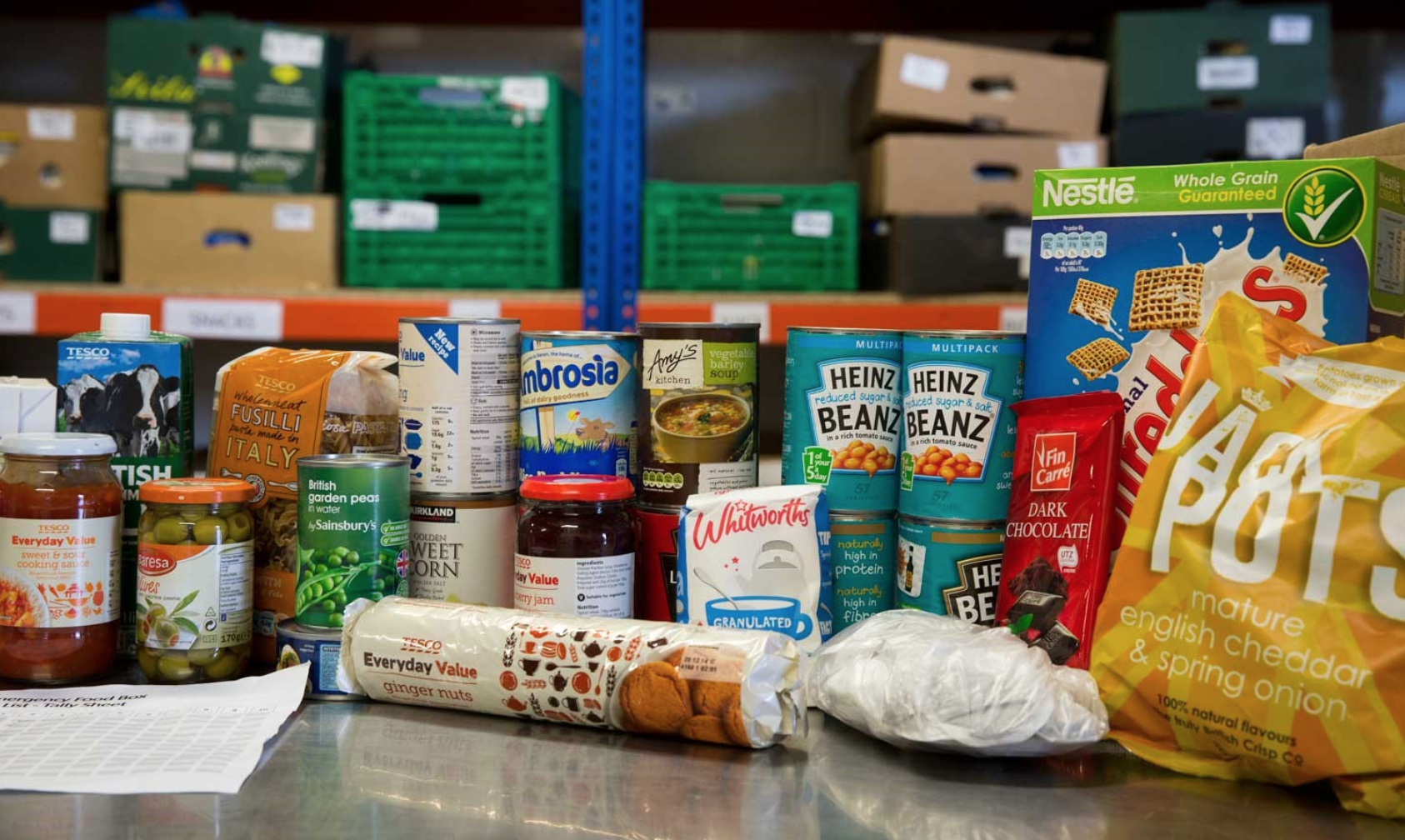 Southside Family Project – Family Food Hub Groups
The project will provide Summer Holiday Family Food Hub Groups attached to Southside's four existing Community Hub Groups across Bath and North East Somerset. These groups will enable the charity to connect with children, young people and families over the holidays, provide a nutritious meal for them and to provide practical and emotional support as well as suggest activities for children to do with their parents.
St Martin's Garden Primary School – Community Pantry
St Martin's Community Pantry is the first part of a longer-term Hub model for the school around cooking, nutrition and fitness. It will enable the school to continue its provision of food to families that are just above the threshold for Universal Credit or otherwise struggling financially. The project will be delivered in close partnership with the Children's Centre located on the same grounds as the school, FareShare South West and a local church.
SWALLOW – Food for Families
This project will utilise the facilities at SWALLOW cafe to produce food for local vulnerable families in Radstock over the summer holidays. The charity will prepare family-sized portions of healthy nutritious food in containers that can be taken away and reheated at home, along with recipe sheets to encourage families to cook their own meals at home. Beneficiaries will be identified by the family liaison at the neighbouring St Nicholas Primary School.
Twerton and Whiteway Network
A network of voluntary organisations has come together in the Twerton and Whiteway area during the Covid-19 pandemic to work together and support and empower the local community. Youth Connect, Bath City Farm, Timebank, Southdown Methodist Church and the Rose Cottage Hub will work together to provide food parcels, hot meals, advice and support sessions and physical activities for local families. The engagement from families will feed into the network's longer-term development of a community plan for the Twerton and Whiteway area.