At Home with St John's – our new digital activities programme is now live!
We are delighted to launch our At Home with St John's activities programme for over 55s in Bath & North East Somerset – a new and varied weekly timetable of live video classes that can be enjoyed from home.To find out more about the classes, the benefits and our tutors, please view our brochure below: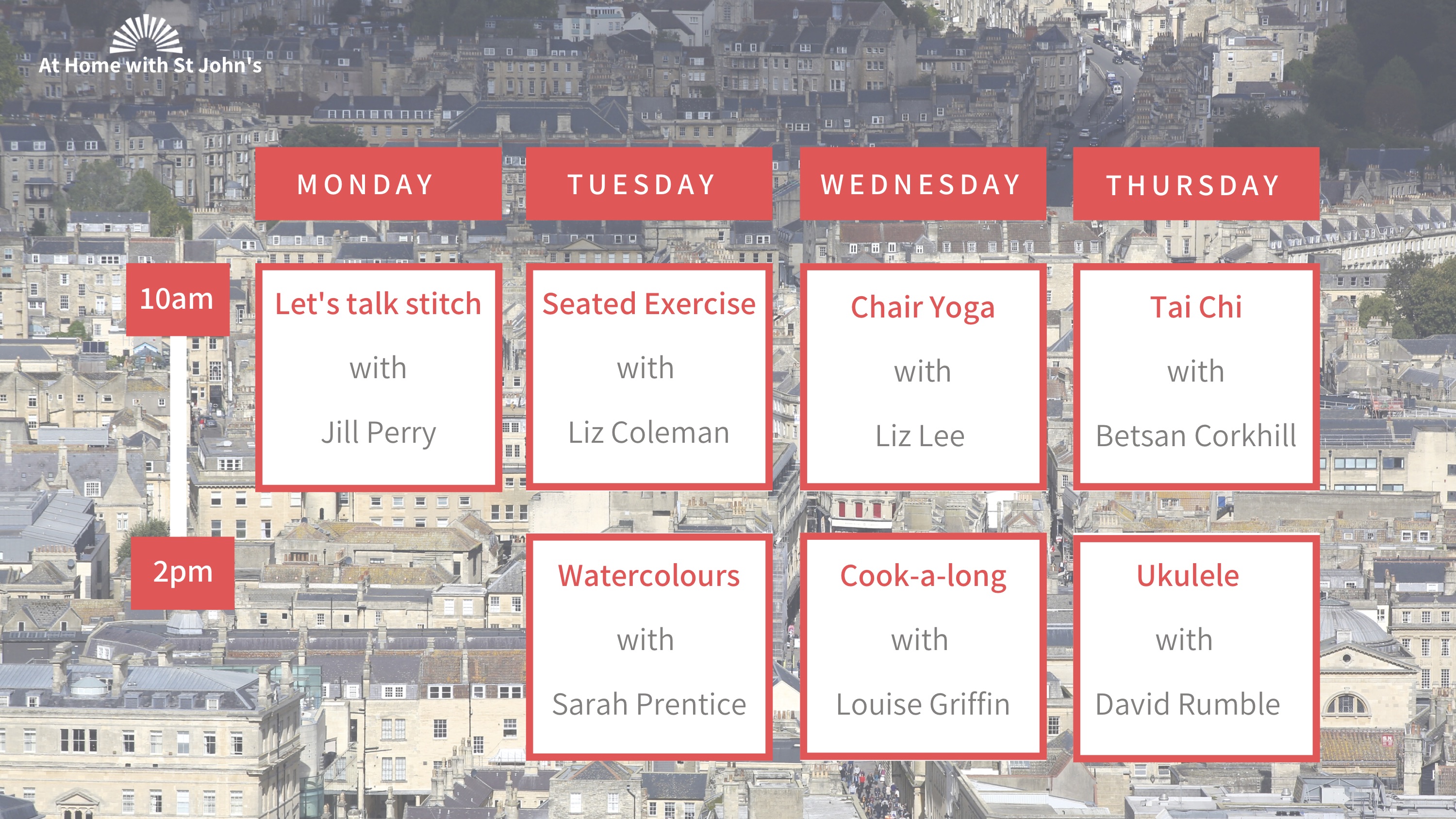 How to book
Did you enjoy the free At Home with St John's taster sessions? Sign up for one or more of our digital classes and pay for up to 5 weeks' worth of sessions per class!
Classes are delivered using a live video call platform called Zoom, and from 29 June will cost £3.50 each. Sign up below:
Gentle Dance – Cancelled due to unforeseen circumstances, sorry for any inconvenience.
Our tutors are thrilled to be re-starting their classes in partnership with us, for you. To ensure the health and safety of our attendees, we do have to limit the number of places per class, so please do book as soon as you can.
Please note, if you attempt to book on to a class and are directed to a page that says 'Registration Closed', this means the class is fully booked. Please email community.outreach@stjohnsbath.org.uk to join our waiting list.
Booking online and using Zoom
We are working closely with local organisation, Connecting Generations to offer you all the support you need to access our brand new activity programme. Contact us on community.outreach@stjohnsbath.org.uk to let us know what support you need. Someone will then be in contact to get you ready for going live.
We look forward to seeing you!
Activities Remotely – subscribe to our weekly newsletter for your dose of home-based activities suggestions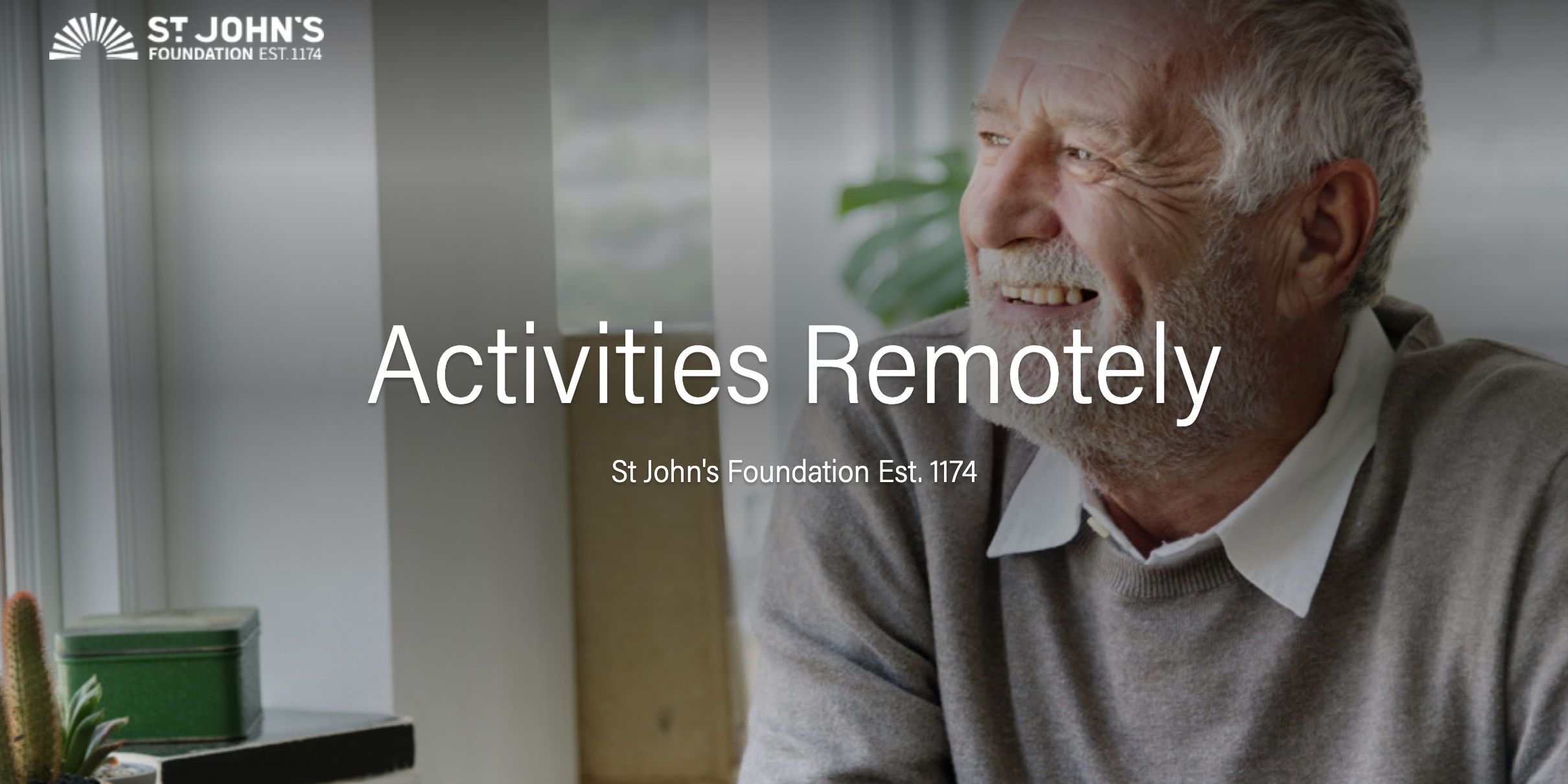 Activities during the Coronavirus Pandemic
We understand that living in lockdown can take its toll, particularly when activity classes are postponed across Bath and North East Somerset. To help our community during this challenging time, our Community Outreach Team have committed to creating a brilliant weekly newsletter, packed with suggestions and tips for how to stay active at home.
To subscribe to our 'Activities Remotely' newsletter, please email community.outreach@stjohnsbath.org.uk. Alternatively, you can view our latest edition here.
We hope you find some activities to enjoy at home. If you know anyone who would benefit from receiving this newsletter, please do share the guide.
Search St John's for events, activities and more…