For several years now, St John's has been providing a tailored care service, enabling our residents to live independently in their alms-apartments, while being able to enjoy the benefits of our two vibrant communities at our City Centre and Combe Park sites.
As we now prepare for the easing of lockdown, our Events and Marketing Manager, Rebecca Fox, caught up with Lynn Toman (Head of Care and Community Services) and Cindy-Ann Durant (Team Leader) to find out  the impact of lockdown at its height has had on  our residents and our  Care Team at St John's, together with what the future might look like for our Independent Living Service.
How has the Independent Living Service (ILS) changed since lockdown began?
Thanks to our training about what to do in an emergency, we were very prepared when the pandemic hit and  quickly  able to implement our infection control policy and adapt our service to meet UK Government guidelines. On the other hand, despite a fairly seamless transition to 'the new normal', there have been a few noticeable changes to life at St John's, both for our Independent Living team and our residents.
Pre-Covid, our ILAs would think nothing of helping a resident with little, every- day tasks such as getting the tv to work, sorting out BT or putting the shopping away. But, today, we have to carefully consider every request, no matter how small in case it goes against the guidelines and advice. Our ILAs find this incredibly difficult as they are hard-wired to help! The feedback from our residents has been exceptional in relation to how they have been supported through the lockdown so the team are practicing a solution focussed approach.
For our residents, day-to-day life at St John's has also been operating at a slightly different pace: Our lovely communal spaces had to be closed, visitor access was denied , activities halted, and residents were unable to visit each other in their homes. That time was very hard for us as we could see how frustrating and difficult it was for many of residents to adhere to – not to mention our staff who have always been proud of promoting and enabling independent living at St John's.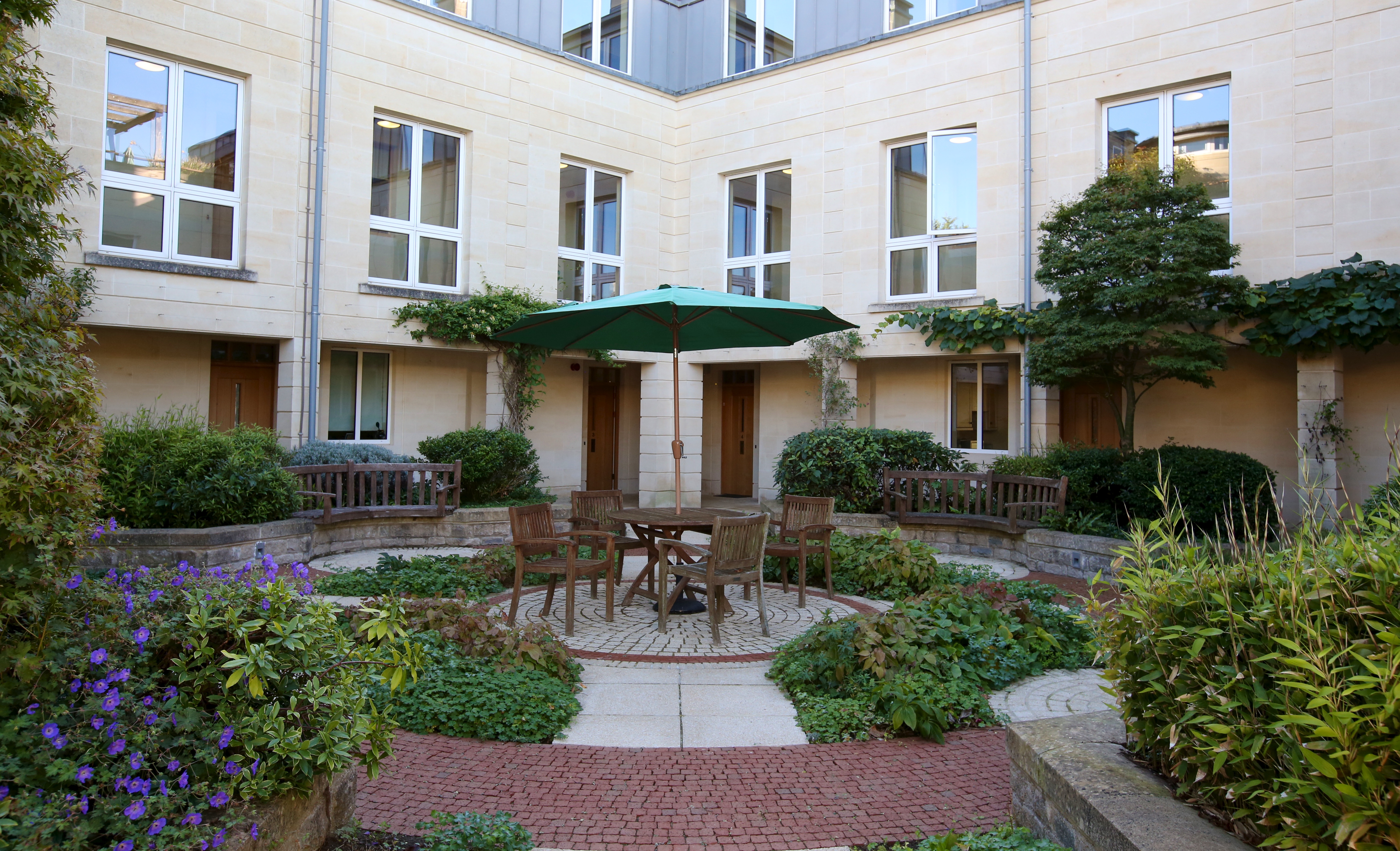 What additional support has St John's offered residents during lockdown?
To reduce the detrimental impacts of lockdown, we quickly created new support services so that every resident felt properly supported in obtaining vital items such as food and medication. Our befriending and shopping services started immediately, with the wider St John's staff volunteering their time to make regular phone calls to residents and/or shop for them each week. Both services were fully utilised, and the feedback from residents throughout has been wonderful.
Fairly early on in lockdown, our chaplain, Reverend, Jacky Wise, introduced socially distant outdoor chapel services, conducting services at our City Centre site before heading up to Combe Park to give a service in the gardens there. We videoed some of these lovely occasions and you can watch them here. Jacky has also been calling residents every week to ensure those that wish to, can stay connected with our Chaplaincy, despite not being able to visit the actual chapel.
As we continue to explore how best to resume our programme of resident activities, our ILA team are supporting City Centre and Combe Park resident representatives to run their own socially- distant activities. For example, Combe Park residents recently enjoyed a quiz night, which is now set to become bi-monthly occurrence even after lockdown eases and our residents within the city centre having been organising and running daily quizzes as a means of getting together.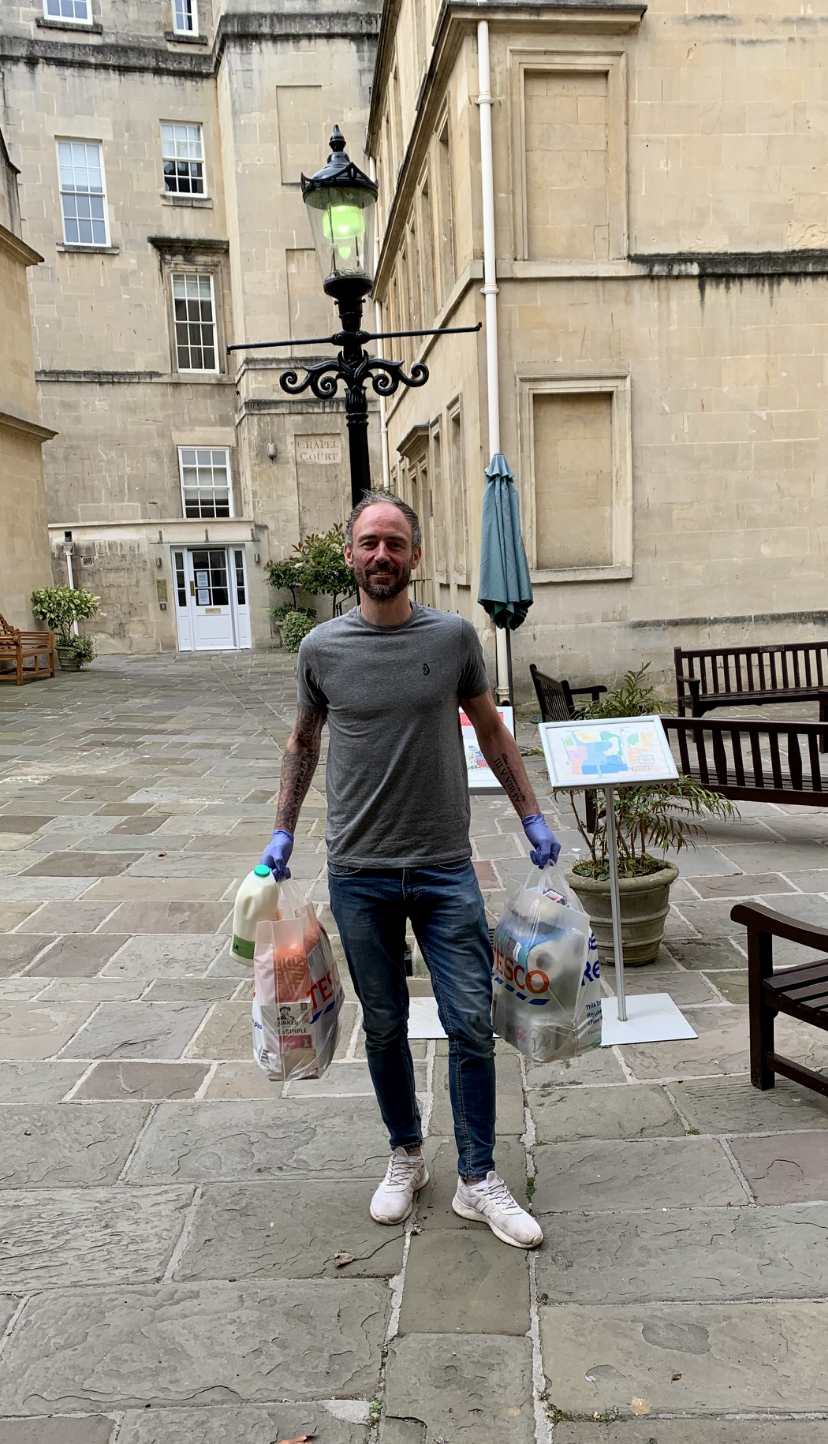 How do you support the Independent Living Assistant team?
We are very conscious that the longer lockdown goes on, the greater the toll it takes on our staff. Each member of the team is working day and night to support and protect our residents, and they are doing so while adhering to very strict policies, such as wearing PPE all day, and coping with the impact that lockdown is having on their personal lives. We are therefore monitoring our team's health and wellbeing very closely and providing additional support wherever we can. For example, we have all been working together to support one another, from encouraging team members to take respite when they need it, making calls to our team at weekends (to check on their mental health and wellbeing, as well as being flexible about swapping shifts if a member of the team has a difficult day and needs to go home. We do appreciate that while we are united by a shared reality, we are all experiencing this situation very differently.
We often refer to the St John's team as a family, and for us, that familial support has really come to the fore during this crisis.
What does the future of ILS look like?
Our residents have proved to be incredibly resilient during this testing time and we have been so proud to see how they have come together as a community, despite being isolated. That being said, we recognise that even as lockdown eases, new challenges will arise and the risks to our most vulnerable and shielding residents remain.
In preparation for the next phase, we are therefore focussing on helping our residents to improve their mental health and wellbeing which may well have been diminished during the three and a half months of lockdown.  We are working with our Community Outreach Team to see how we can start bringing some elements of its activity programme back into our almshouses – even virtually.  Throughout, we have been working with partner organisations, such as the wider church and the Compassionate Community, and we will explore, going forward, how we can utilise these partnerships to widen the range of support on offer to our residents.   We must give a 'shout out' to the staff at The Lansdown Cricket Club, adjacent to Combe Park , who have been providing residents and staff to meals since the start of the lockdown.
Needless to say, we are really looking forward to the easing of lockdown from July 4 and the new freedoms this will bring as we know how hard it has been for our residents to have had to isolate themselves for such a long time.  Top of the list of things that our residents are looking forward to, is the return of the hairdresser – which is what most of us are hankering after too! Of course, even as they start to go out and enjoy being re-united with friends and family, we will remain ever vigilant and be prepared to respond appropriately should the level of risk change.