We are delighted to be bringing the 'Young Stars Awards' back to The Apex Hotel in Bath on Saturday 2nd May – a sparkling red carpet event celebrating selfless and courageous young people in our community.
All guests will experience an evening of glitz, glamour, live entertainment, delicious food and drink, and most importantly have the opportunity to show our region's young stars just how brightly they shine.
The finalists will be revealed in March and winners will be announced at the Gala Dinner on Saturday 2nd May.
Each of our 18 finalists will be treated to 3 complimentary tickets and gift vouchers to put towards their red-carpet outfits.
We hope you can join us for this inspirational and heartwarming evening.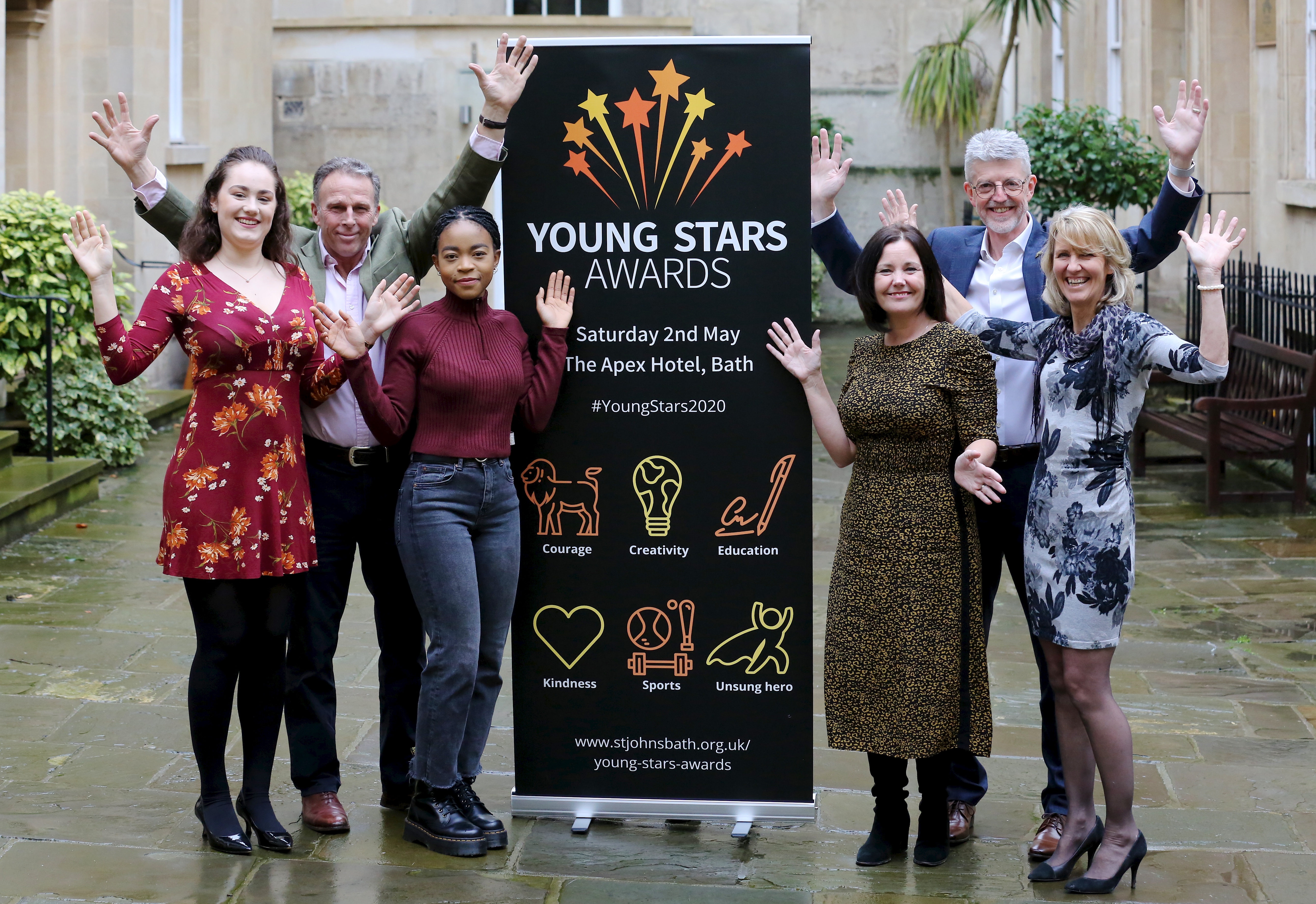 Nominate your Young Star
We cannot wait to open nominations again this year, and look forward to meeting and celebrating the lives of many more exceptional young people who show us the true values in life
– Young Stars Awards Founder, Toni Warren
In our region, there are many extraordinary young people. Selfless and courageous children of all ages, who have forsaken some of the joys and freedom of childhood to make special things happen in the face of adversity or personal challenges. We sometimes hear their stories through the media, but mostly the actions of these children are unrecognised.
If you know a young person who deserves to be recognised and treated like a star for a night, please take a few minutes to nominate them for one or more of the six categories: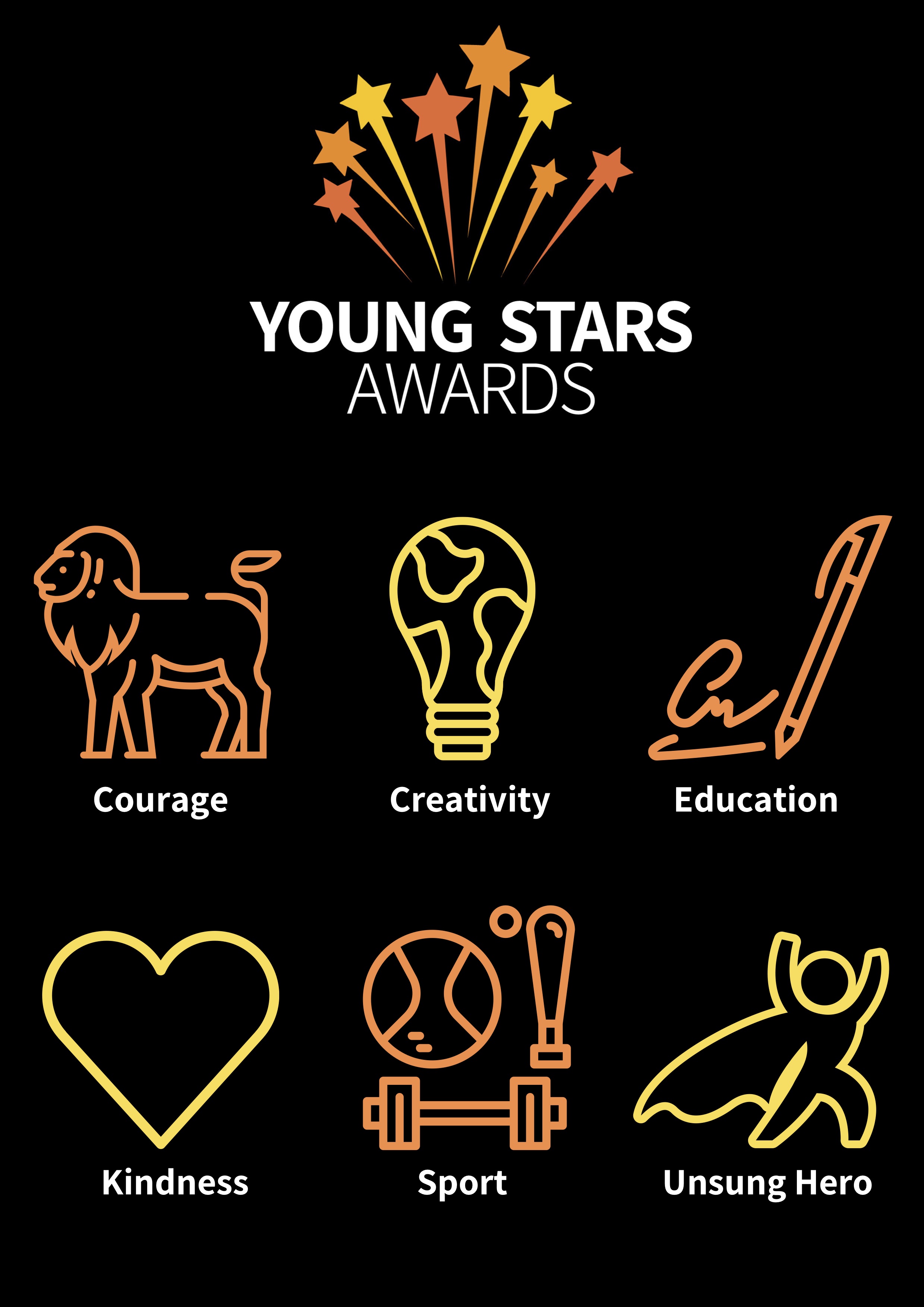 To submit your nomination, please click here to complete the form. Nominations close on Friday 28th February 2020.
Follow the Young Stars story
Be the first to discover our finalists and news of our event by following us on social media:
Join us for the Awards – Saturday 2nd May 2020, The Apex Hotel Bath
It is so important that every finalist feels like a star for the night, which is why we are inviting you, your friends, family and colleagues to join us for what is sure to be a wonderful and humbling evening.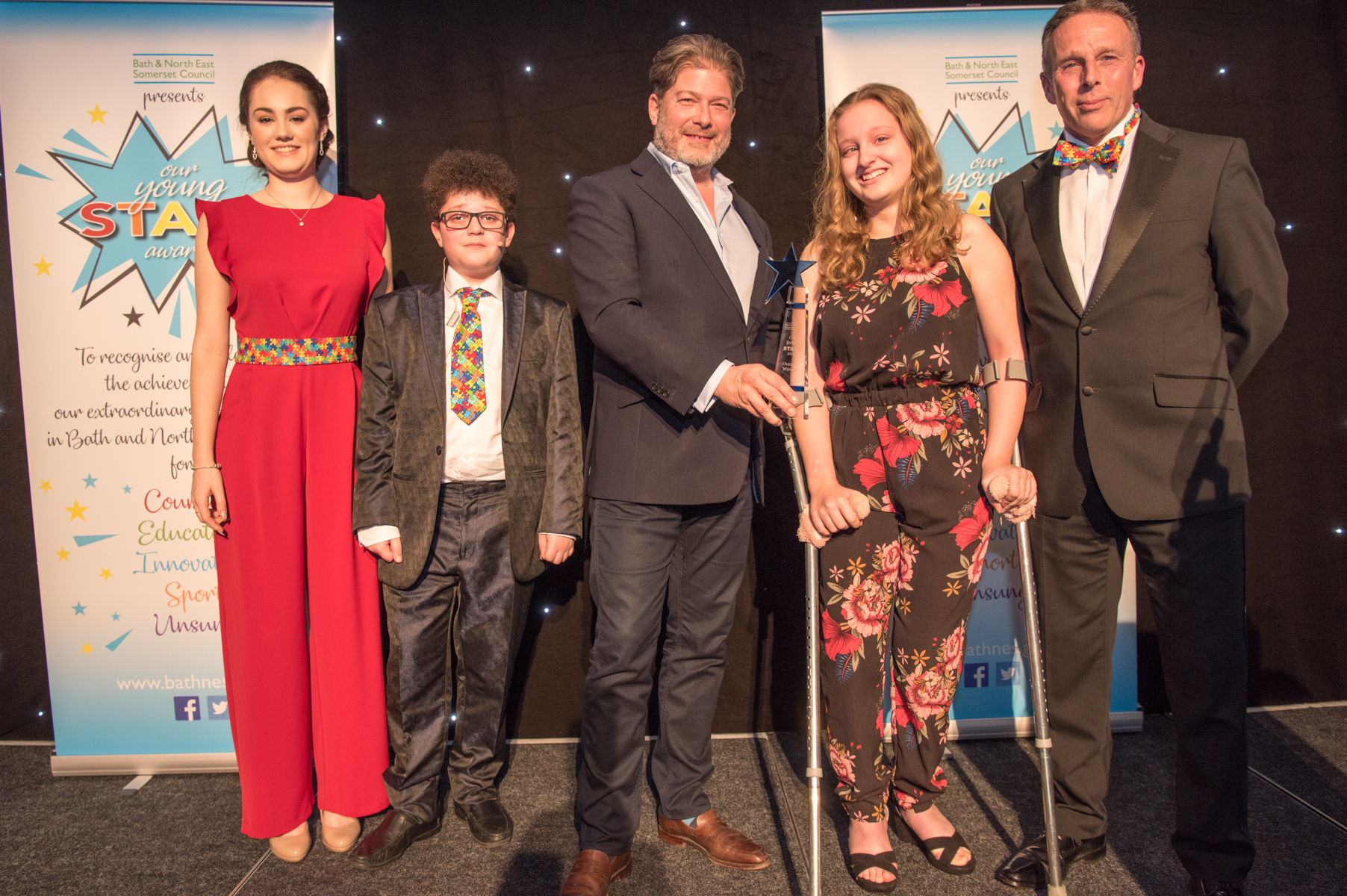 Book your tickets 
Tickets cost £65 per person (including a 3-course meal, drinks and live entertainment) and can be booked as individual tickets or as tables of 10. Click here to book your tickets.
Thank you and we look forward to receiving your nominations and seeing you for the Awards on Saturday 2nd May.
Thank you to our sponsors
We are delighted to have the support of local businesses, including YTL Wessex Water, Truespeed, MailBoxes Etc, Kids of Bath…
Follow us for all the latest #YoungStars2020